Radon Testing
Protect your biggest investment get radon testing
today!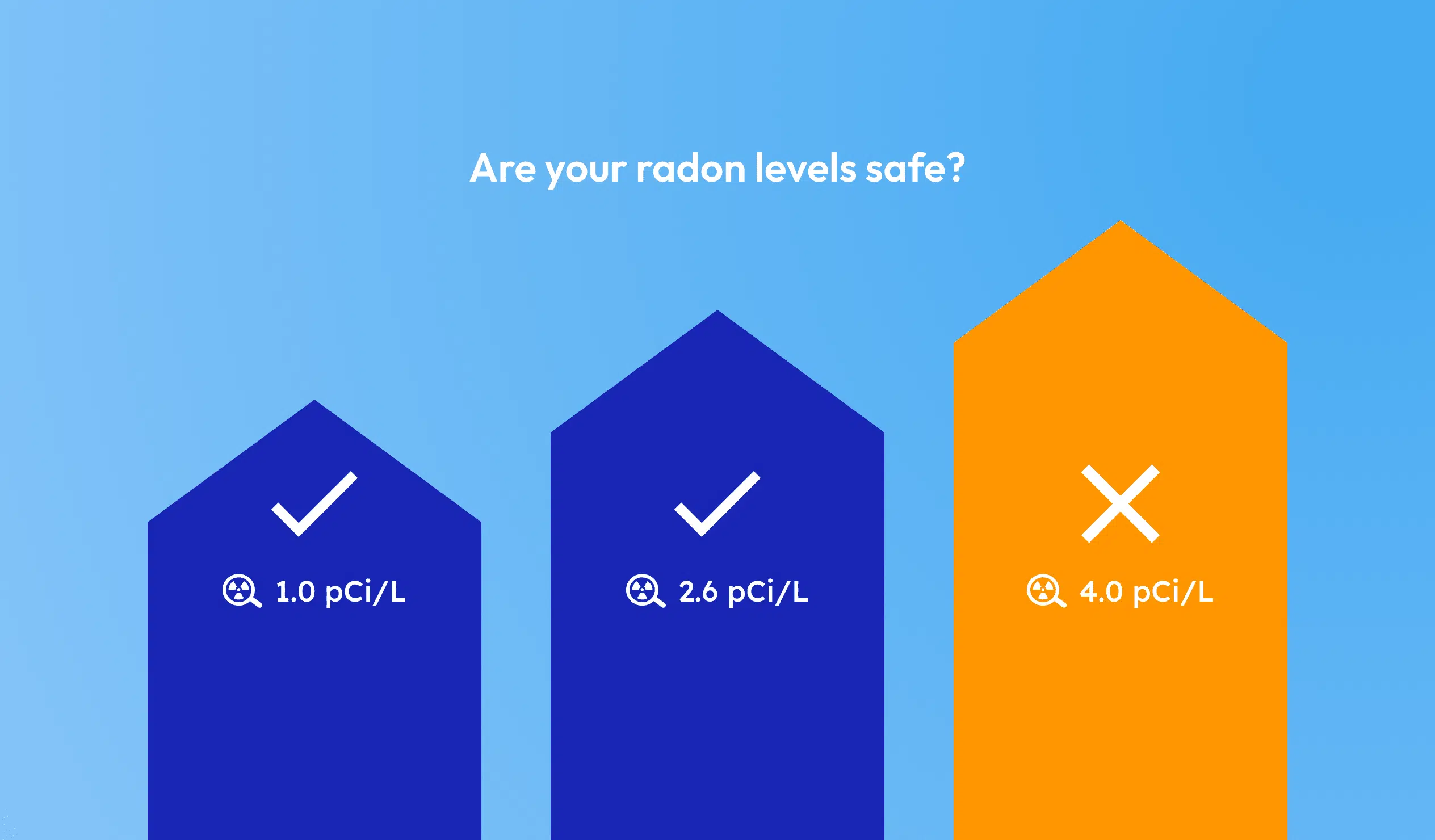 What is a radon gas test, and why do I need it
?
Radon is produced when uranium in the ground breaks down. This gas can seep into homes through cracks in the foundation. If radon gas is present at high levels, it can be dangerous to human health. Fortunately, radon gas testing can help to identify problem areas. In case radon gas is found in your home, there are steps that can be taken to mitigate the problem such as a mitigation system installation. This installation cost can range from $800 to $1200 depending on the make of your home, installation process, and levels of radon detected. Do keep in mind if this is left unchecked, it will likely spread throughout the home causing more harm to you and your loved ones at home.
Why Invest in Radon Testing?
This gas can be found in homes across the country. While it is not usually harmful in small amounts, long-term exposure to high levels of radon can increase our risk of developing lung cancer. That's why home radon testing is so important: it can help you to identify areas of your home where radon levels are high, and take steps to reduce your exposure. There are a number of different ways to test for radon, but the most important thing is to just get started. By taking action to test for and reduce radon in our home, you can help to protect your home and your family.
What We Have to Offer?
Here at Inspectix Home Inspections, we take radon seriously. That's why we offer the most comprehensive radon testing in the industry. Not only do we test for radon gas, but we also test for radon in the soil and in groundwater. In short, if there's any way for radon to get into your home, we'll find it. So why settle for anything less than the best? Call Inspectix Home Inspections today and so we can help you protect your family from this invisible threat.
Service Specification
In the Eastern Nebraska and Western Iowa homes we have tested, over 50% of the homes are above the recommended action level of 4.0 pCi/L that the EPA has established.
We run the test for a minimum of 48 hours
The test must be performed under closed house conditions.
Need access to the lowest level of the home to set up and perform the test.
Schedule your Home Inspection service today
!
Shoot us a message or call (402) 506-5711!